I would like some help to join a group
I am a community member and want to refer someone or I want to refer myself
I am a Health Professional and want to refer someone
I'd like to know what groups there are around Mt Gravatt and surrounds
I am a community member and would like to support this
I am a Health Professional and would like more information
I would like to know what community events are happening in Mt Gravatt and surrounds
What is a Social Prescribing Network?
After hearing stories of people trapped and isolated within their homes, the Mt Gravatt Community Centre, community members, churches, faith groups, unions, health practitioners and the University of QLD committed to grow a social prescribing network which connects our most vulnerable people to community. We did this through a process of "community organising" which was powered by the QLD Community Alliance.
We know that health and well-being starts with taking care of ourselves as best we can and this includes having social connections. But that isn't always easy. Where are the exercise classes or the social and community groups you could join? What can you do to improve your health and well-being? That's where Social Prescribing comes in!
Groups across Mt Gravatt and surrounding suburbs have committed to welcoming new people as part of our network. We do this through our Community and Health Care Link Worker, Elise Marr, who is based at the Mt Gravatt Community Centre.
Elise will help identify activities you might be interested in and connect you with local classes, social groups and clubs within the community to help you reach your well-being goals.
Elise will meet with you at a place that is convenient to you, to learn about your lifestyle and interests, and support you to engage with meaningful group programs in the community.
Who is Ways to Wellness for?
Ways to Wellness is a free service provided by the Mt Gravatt Community Centre to members of our community aged sixteen and above. The Ways to Wellness Project benefits those who:
May be new to the area
May have lost touch with friends and/or family
May experience barriers to getting out and about
May feel nervous meeting new people
May not know what types of activities are available in their community
May be experiencing social isolation and loneliness
The Ways to Wellness Project can help you to:
Together you will be able to:
Explore what is important for your life and well-being
Identify the local activities and social groups you can benefit from
Gain support and encouragement to start using services that can help you
The Health Care Link Workers is:
Someone to talk to confidentially
Someone who is practical, helpful and who will not judge you​
Someone who can help you decide what you would like to do to improve your health, well-being and independence​
Someone who can find you activities that will suit you​
Someone who has connections with many services for referral if needed
Someone who can talk to your doctor on your behalf if you need this support
Someone who can give you support along the way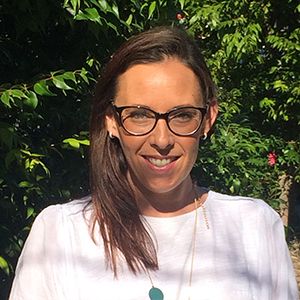 Elise Marr
Health Care Link Worker
Ways to Wellness
Contact us to find more
Please complete this form to connect with us or phone us on 07 3343 9833 to speak with our Link Worker, Elise Marr.