I would like some help joining a group
I am a community member and want to refer someone or myself
I am a Health Professional and want to refer someone
I'd like to know what groups there are around Mt Gravatt and surrounds
I am a Health Professional and would like more information
I would like to know what community events are happening in the Mt Gravatt area and surrounds
What is a Social Prescribing Network?
Who is Ways to Wellness for?
Ways to Wellness is a free service provided by the Mt Gravatt Community Centre to members of our community aged sixteen and above. The Ways to Wellness Project benefits those who:
May be new to the area
May have lost touch with friends and/or family
May experience barriers to getting out and about
May feel nervous meeting new people
May not know what types of activities are available in their community
May be experiencing social isolation and loneliness
The Ways to Wellness Program can help you:
Together you will be able to:
Explore what is important for your life and well-being
Identify the local activities and social groups you can benefit from
Gain support and encouragement to start using services that can help you
The Community Link Worker is:
Someone to talk to confidentially
Someone who is practical, helpful and who will not judge you​
Someone who can help you decide what you would like to do to improve your health, well-being and independence​
Someone who can find you activities that will suit you​
Someone who has connections with many services for referral if needed
Someone who can talk to your doctor on your behalf if you need this support
Someone who can give you support along the way
Meet our Community Link Worker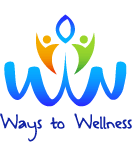 Community
Link Worker
Mt Gravatt Community Centre
Ph: 0491 625 869
E: linkworker@mgcci.org.au
We are currently recruiting a Community Link Worker. Danne, our Health Care Link Worker, is able to assist with any inquiries and conduct intakes until this role is filled. Please email any inquiries or referrals to linkworker@mgcci.org.au
Ways to Wellness
Contact us to find more
Please complete this form to connect with us or phone us on 07 3343 9833 to speak with our Link Worker, Elise Marr.